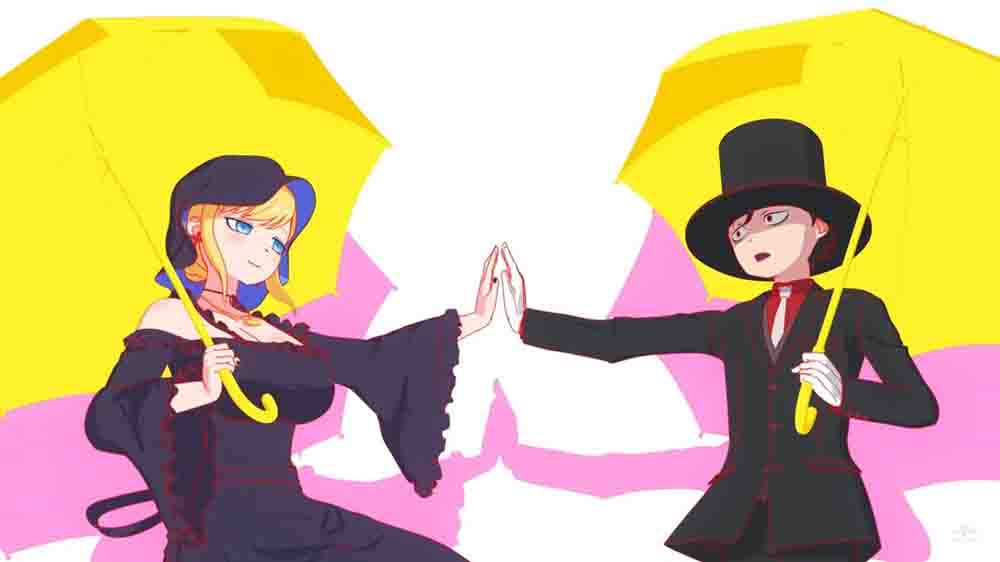 Shinigami Bocchan to Kuro Maid Season 2 Batch Subtitle Indonesia
Donlod nonton streaming video, otaku desu, meownime, anitoki, meguminime, oploverz, anoboy, otakudesu, batch, bd, animeindo, maxnime, nimegami, anikyojin, unduh, riie net, kurogaze, neonime, neosub, moesub, samehadaku, drivenime, streaming, awsubs, anibatch, nekonime, vidio google drive.
Informasi Anime
Japanese: 死神坊ちゃんと黒メイド
Genre : Comedy, Drama, Romance, Supernatural
Seasons : Summer 2023
Producers: Shogakukan-Shueisha Productions, Shogakukan Music & Digital Entertainment, NBCUniversal Entertainment Japan, BS11, Shogakukan, Yomiuri TV Enterprise, Bandai Spirits
Type: TV Series
Status: Completed
Total Episode: 12
Score: 7.61
Duration: 23 min. per ep.
Released on: Jul 09, 2023
Sinopsis : Shinigami Bocchan to Kuro Maid Season 2
Shinigami Bocchan to Kuro Maid Season 2 musim ke 2 dari anime ini, "Perasaan paling menyedihkan itu ketika ingin menyentuh, tapi tak bisa menyentuh."
Bocchan, seorang anak bangsawan yang sejak umur lima tahun dikutuk oleh penyihir hingga membuat semua hal yang disentuhnya musnah. Karena kutukan itu, ia menghabiskan hari-hari sepinya di rumah besar di tengah hutan. Namun, Bocchan tak benar-benar sendirian. Ia ditemani maid, Alice yang selalu melayani dan menggodanya.
Ingin menyentuhnya tapi tidak bisa bersentuhan…
Takdir cinta Bocchan Si Shinigami dan Alice Si Maid semakin dekat.
Credit : Hunter no Sekai dan BiriBiri
Cerita Sebelumnya : Shinigami Bocchan to Kuro Maid
Download Shinigami Bocchan to Kuro Maid Season 2 Batch Sub Indo, Download The Duke of Death and His Maid S2 Batch Sub Indo. Download Young Master the Grim Reaper and the Black Maid Season 2 Sub Indo BD MKV 720P, MKV 480P, batch.
Link Download BATCH Shinigami Bocchan to Kuro Maid Season 2
Download Shinigami Bocchan to Kuro Maid Season 2 Batch Subtitle Indonesia
Tampilkan Komentar