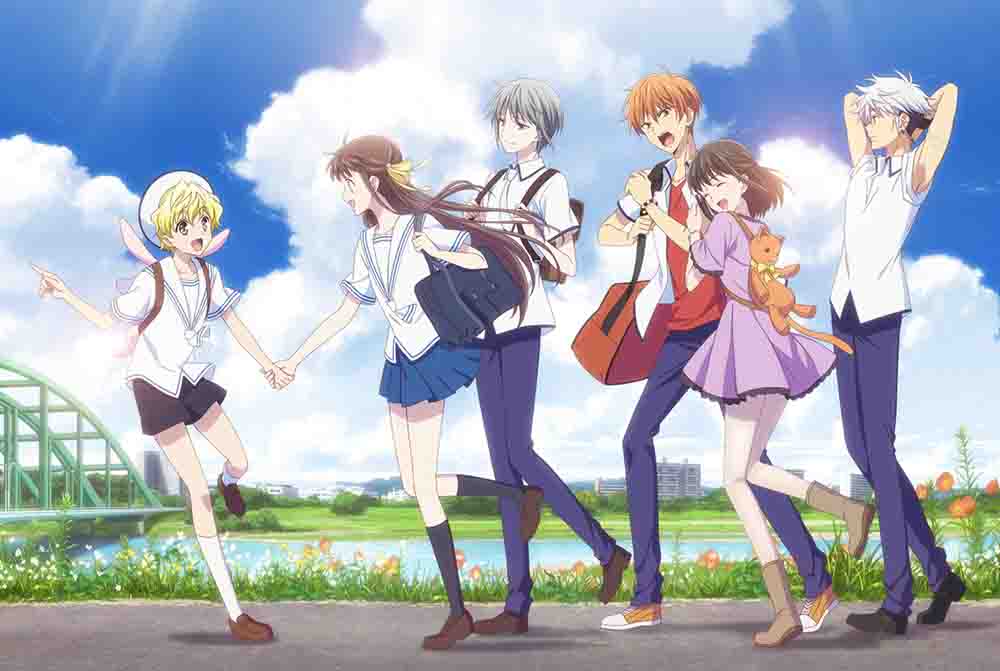 Fruits Basket: The Final (2021) 01-06 Batch Subtitle Indonesia
Donlod nonton streaming video, otaku desu, meownime, anitoki, meguminime, oploverz, anoboy, otakudesu, batch, bd, animeindo, maxnime, nimegami, anikyojin, unduh, riie net, kurogaze, neonime, neosub, moesub, samehadaku, drivenime, streaming, awsubs, anibatch, nekonime, vidio google drive.
Sinopsis : Fruits Basket: The Final (2021) 01-06
Fruits Basket: The Final (2020) seperti judulnya, ini adalah series terakhir atau season ke 3 dari versi remake Furuba 2019. Masih menceritakan kisah Tohru dan para zodiak dari keluarga souma yang penuh dengan misteri. Setelah pengungkapan musim lalu, keluarga Souma bergerak maju, tetapi rantai emosional yang mengikat mereka tidak mudah putus. Tidak bisa mengakui kenapa dia menginginkan penyembuhannya, Tooru bergumul dengan kebenaran, menyadari bahwa waktu untuk seseorang yang dekat dengannya akan segera habis.
Dan sebuah rahasia masih mengintai yang bisa menghancurkan hati orang lain.
Tapi harapan tidak hilang … petunjuk kutukan ditemukan.
Mungkinkah akhir penahanan mereka sudah dekat?
Karena ada penerjemah kita yang ingin ngerjain anime ini, ya akhirnya kita garap anime ini juga hahah
Ahli Bahasa : Konotede – Hunter no Sekai(1-4), Yasmin (5-13)
Kfx : Kakarakhirup
Edit dan TS : Koneko
Anime Sebelumnya : Fruits Basket (2020)
Link Download BATCH Fruits Basket: The Final (2021) 01-06
Download Fruits Basket: The Final (2021) Episode 01-06 Subtitle Indonesia
Tampilkan Komentar