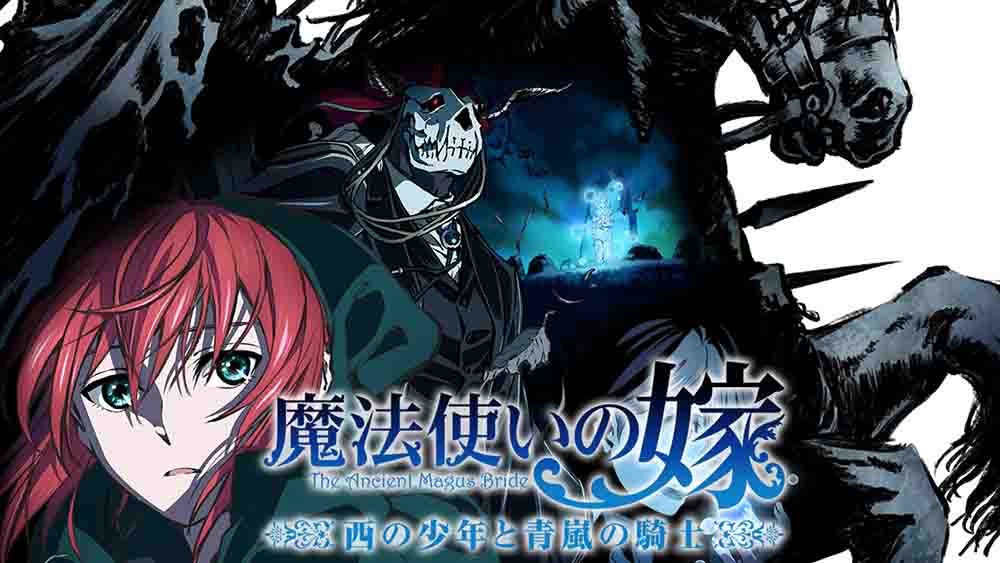 Mahoutsukai no Yome 2021 OVA Batch Sub Indonesia
Donlod nonton streaming video, otaku desu, meownime, anitoki, meguminime, oploverz, anoboy, otakudesu, batch, bd, animeindo, maxnime, nimegami, anikyojin, unduh, riie net, kurogaze, neonime, neosub, moesub, samehadaku, drivenime, streaming, awsubs, anibatch, nekonime, vidio google drive.
Informasi Anime
Japanese: 魔法使いの嫁 西の少年と青嵐の騎士
Genre : Fantasy, Magic, Shounen, Slice of Life
Seasons : Anime OVA
Producers: flying DOG, Sound Team Don Juan, Mag Garden, Twin Engine
Type: OVA
Status: Completed
Total Episode: 3
Score: 7.86
Duration: 22 min. per ep.
Released on: Sep 10, 2021
Sinopsis : Mahoutsukai no Yome 2021 OVA Batch Sub Indonesia
Mahoutsukai no Yome: Nishi no Shounen to Seiran no Kishi Gabriel adalah anak biasa yang pindah dari London dan bosan dengan lingkungan sekitarnya. Sampai suatu ketika, dia melihat asap ungu dari rumah pohonnya. Setelahnya, dia bergegas mengejar asap itu demi mencari kebebasan dan kesenangan. Meskipun seharusnya tidak terjadi, dunia anak itu dan para penyihir akan mulai bersinggungan.
Sementara itu, Elias dan Chise yang sedang mempersiapkan masuknya Chise ke College, tiba-tiba didatangi Spriggan sambil membawa kuda yang mengerikan.
Credit : Kopajasubs
Cerita Utama : Mahoutsukai no Yome
Link Download BATCH Mahoutsukai no Yome 2021 OVA Batch Sub Indonesia
Download Mahoutsukai no Yome: Nishi no Shounen to Seiran no Kishi Batch Subtitle Indonesia
Tampilkan Komentar