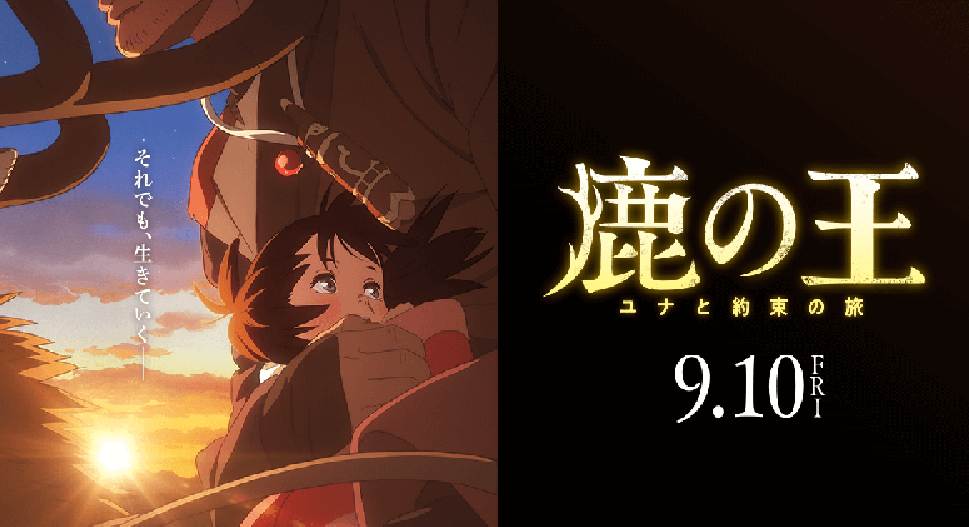 Shika no Ou: Yuna to Yakusoku no Tabi BD Subtitle Indonesia
Donlod nonton streaming video, otaku desu, meownime, anitoki, meguminime, oploverz, anoboy, otakudesu, batch, bd, animeindo, maxnime, nimegami, anikyojin, unduh, riie net, kurogaze, neonime, neosub, moesub, samehadaku, drivenime, streaming, awsubs, anibatch, nekonime, vidio google drive.
Informasi Anime
Japanese: 鹿の王 ユナと約束の旅
Seasons : Anime Movie
Producers: Yomiuri Telecasting, Toho, Nippon Television Network, JR East Marketing & Communications, Kadokawa, Movie Walker
Type: Movie
Status: Completed
Total Episode: 1
Score: 6.85
Duration: 1 hr. 53 min.
Released on: Feb 04, 2022
Sinopsis : Shika no Ou: Yuna to Yakusoku no Tabi
Shika no Ou: Yuna to Yakusoku no Tabi Dahulu, Kakaisaran Zol menginvasi Kerajaan Aquafa dengan kekuatan militer mereka yang luar biasa.
Semua wilayah Aquafa berhasil mereka taklukan kecuali wilayah suci Aquafa, Desa Kuda Api. Mereka terpaksa mundur dari invasi terhadap desa itu karena wabah penyakit misterius yang disebut "Demam Serigala Hitam" atau "Mittsual" muncul secara tiba-tiba. Sejak itu, konflik kecil berulang kali terjadi, namun Desa Kuda Api masih tetap terlindungi.
Saat ini, kedua wilayah perlahan bergabung bersama, tetapi Kerajaan Aquafa merencanakan pemberontakan dengan memanfaatkan anjing liar yang bisa menyebarkan penyakit Mittsual. Berbeda dengan Zolian (Penduduk Zol), Aquafaese (Penduduk Aquafa) kebal terhadap penyakit ini. Sementara Mittsual menyebar di seluruh negeri, Van, yang selamat dari serangan anjing liar, memulai perjalanan dengan Yuna, seorang gadis yang tak memiliki kerabat.
Di sisi lain, seorang dokter bernama Hohsalle yang ingin mencari obat untuk menyembuhkan penyakit Mittsual berusaha mencari keberadaan Van untuk memeriksa kandungan darahnya. Dia berharap darah Van bisa menjadi antibodi terhadap penyakit Mittsual.
Credit : RezyuSubs-Alqanime
Link Download BATCH Shika no Ou: Yuna to Yakusoku no Tabi
Download Movie Shika no Ou: Yuna to Yakusoku no Tabi BD Subtitle Indonesia
Tampilkan Komentar