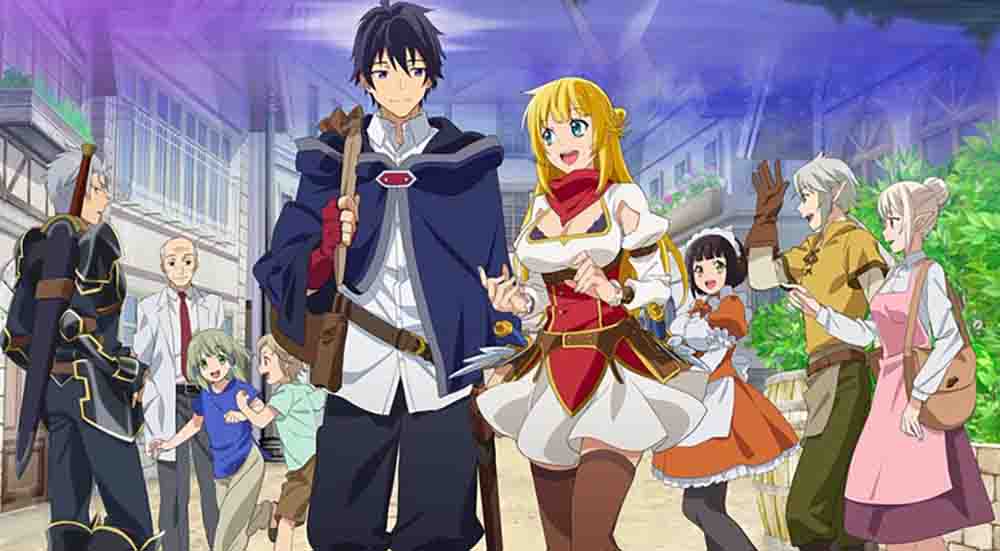 Shin no Nakama Batch Subtitle Indonesia
Donlod nonton streaming video, otaku desu, meownime, anitoki, meguminime, oploverz, anoboy, otakudesu, batch, bd, animeindo, maxnime, nimegami, anikyojin, unduh, riie net, kurogaze, neonime, neosub, moesub, samehadaku, drivenime, streaming, awsubs, anibatch, nekonime, vidio google drive.
Informasi Anime
Japanese: 真の仲間じゃないと勇者のパーティーを追い出されたので、辺境でスローライフすることにしました
Genre : Adventure, Fantasy, Romance, Slice of Life
Seasons : Fall 2021
Producers: N/A
Type: TV Series
Status: Completed
Total Episode: 13
Score: 7.14
Duration: 23 min. per ep.
Released on: Oct 06, 2021
Sinopsis : Shin no Nakama
Shin no Nakama ja Nai to Yuusha no Party wo Oidasareta node, Henkyou de Slow Life suru Koto ni Shimashita good nama nya panjang sekali. Seorang petualang yang heroik dan perkasa bermimpi…membuka apotek?
Red pernah menjadi anggota kelompok Pahlawan, kelompok kuat yang ditakdirkan untuk menyelamatkan dunia dari kekuatan jahat Taraxon, Raja Iblis yang Mengamuk. Begitulah, sampai salah satu rekannya mengusirnya. Berharap untuk menjalani kehidupan yang mudah di perbatasan, tujuan baru Red adalah membuka apotek. Namun, menjaga rahasia kehidupan sebelumnya mungkin tidak sesederhana yang dia pikirkan. Terutama ketika Rit yang cantik, seorang petualang dari masa lalunya, muncul dan meminta untuk tinggal bersamanya!
Ya jadi sama kayak judulnya, anime ini akan menceritakaan seorang pahlawan yang udah gak dianggap. Mau hidup santai di kota kecil, malah banyak ketemu masalah baru, tapi seenggaknya dia dapat toge wkwkw
Credit : 01-12 pucuk | 13 samehadaku
Link Download BATCH Shin no Nakama
Download Shin no Nakama ja Nai to Yuusha no Party wo Oidasareta node, Henkyou de Slow Life suru Koto ni Shimashita Batch Subtitle Indonesia
Tampilkan Komentar