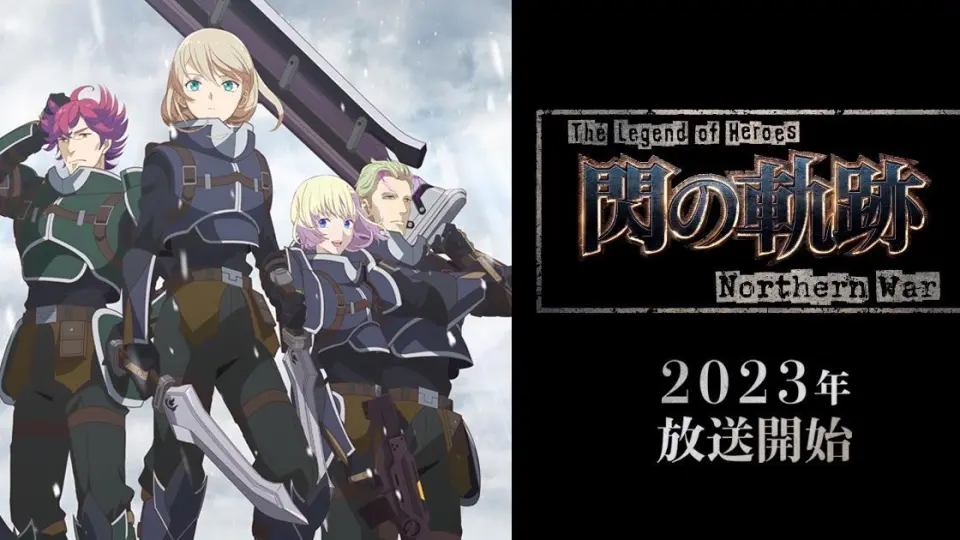 The Legend of Heroes: Sen no Kiseki - Northern War Batch Subtitle Indonesia
Donlod nonton streaming video, otaku desu, meownime, anitoki, meguminime, oploverz, anoboy, otakudesu, batch, bd, animeindo, maxnime, nimegami, anikyojin, unduh, riie net, kurogaze, neonime, neosub, moesub, samehadaku, drivenime, streaming, awsubs, anibatch, nekonime, vidio google drive.
Informasi Anime
Japanese: The Legend of Heroes 閃の軌跡 Northern War
Seasons : Winter 2023
Producers: Nihon Falcom, Crunchyroll, NADA Holdings, USERJOY Technology
Type: TV Series
Status: Completed
Total Episode: 12
Score: 6.03
Duration: 23 min. per ep.
Released on: Jan 08, 2023
Sinopsis : The Legend of Heroes: Sen no Kiseki - Northern War
The Legend of Heroes: Sen no Kiseki – Northern War bisa di bilang ini itu versi remake dari Eiyuu Densetsu, yang bercerita di tahun 1205 Penanggalan Septian.
Lavi, seorang gadis yang lahir dan besar di wilayah termiskin di Negara Bagian Ambria Utara, terletak di bagian barat laut kepulauan Zemuria. Untuk melindungi kampung halamannya, dan untuk membuktikan bahwa ia berbeda dari kakaknya, Vlad yang pernah dipuja sebagai pahlawan tetapi mengkhianati Negaraya, ia mengajukan diri untuk bergabung dengan Northern Jaegers yang terkenal sebagai korps jaeger terbesar di Kepulauan itu.
Namun, suatu hari Lavi diperintahkan untuk membentuk satu peleton dengan Martin, Iseria dan Talion dalam misi mustahil yaitu mengintai ke Kerajaan Erebonia. Untuk mendapatkan informasi tentang keberadaan "Pahlawan Kerajaan" yang mengancam Ambria Utara.
Credit : SAMEHADAKU
Versi jadulnya : Eiyuu Densetsu: Sora no Kiseki The Animation
Link Download BATCH The Legend of Heroes: Sen no Kiseki - Northern War
Tampilkan Komentar