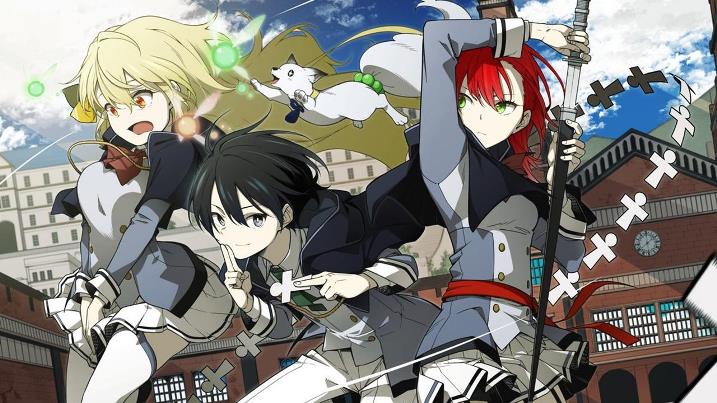 Saikyou Onmyouji no Isekai Tenseiki (Episode 12) Subtitle Indonesia
Sunday, 26-03-2023 06:05:12
Donlod nonton video, melody, otakudesu, meownime, anoboy, moenime, nimegami, anitoki, meguminime, maxnime, unduh, oploverz, neonime, samehadaku, streaming, riie net, awsubs, anibatch, anikyojin, kusonime, drivenime, animeindo, nekonime, kurogaze, vidio google drive.
Informasi Anime Saikyou Onmyouji no Isekai Tenseiki
Judul Alternatif : The Reincarnation of the Strongest Exorcist in Another World
Jumlah Episode : Unknown
Musim Rilis : Winter 2023
Tanggal Tayang : Jan 7, 2023 to ?
Studio : Studio Blanc
Durasi per Episode : 23 min.
Genre : Action, Adventure, Fantasy
Skor di MyAnimeList : 7.40
Credit : Extonan
Sinopsis Anime Saikyou Onmyouji no Isekai Tenseiki
Menjadi kuat saja tidak akan membuatmu bahagia. Bahkan jika kau seorang onmyouji terkuat sekalipun.
Haruyoshi, seorang onmyouji jenius yang tak tertandingi telah dikhianati hingga nyawanya terancam. Dengan sihirnya sendiri ia memutuskan untuk bereinkarnasi ke dunia lain agar dapat memulai hidup baru dengan bahagia.
Namun, benarkah yang menanti Onmyouji terkuat di dunia lain adalah kebahagiaan? atau…
×
Info:
MeowDrive, Mirror, SharerPW dan Acefile adalah link Google Drive anti limit (Bypass Limit).
Tampilkan Komentar